Bernafon provides high quality hearing solutions based on the latest technology, for maximum customer satisfaction.

For over fifty years, Rexton has worked alongside hearing health professionals to develop a portfolio of hearing aids that are both advanced and accessible. Our hearing aids include sophisticated features designed solely to improve your hearing and quality of life. When combined with our high-tech accessories such as the Blu RCU and charging units, Rexton hearing aids offer the utmost in convenience and flexibility.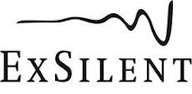 ExSilent is an innovative company, built on experienced professionals. We've brought together a world of knowledge, with backgrounds in design, software-development, audio-engineering, hearing aids and much more. Our aim is to reduce the barriers for people who are currently not wearing hearing aids, but need one. We believe: "a hearing aid should not look like a hearing aid" and that "a hearing aid should do more than just amplify". After starting small in 2005, we have rapidly expanded into a company with a global reach and a wide range of high-quality, novel products. We constantly improve our existing designs, make a great effort to present you with the latest technologies and pride ourselves in listening to our customers.