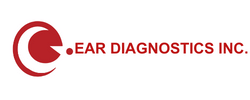 NOVUS
AABR/OAE NEWBORN SCREENER
Newborn screening has never been easier. The GSI Novus™ is a sleek, handheld, comprehensive newborn screener that is easy to use and provides consistently accurate results. The Novus features a touch screen display, intuitive software in a compact hardware design, and a long-lasting battery. The Novus may be configured with any combination of auditory brainstem response (ABR) and otoacoustic emissions (TEOAE and DPOAE) which allows for seamless two stage infant hearing screening. The device is also equipped with HearSIM data management software, allowing clinicians to track patients, export information, and coordinate follow-up testing.
TEST BOTH EARS SIMULTANEOUSLY
The Novus offers two methods for simultaneous ABR tests by using IP30 insert phones with ear tips or ear cups. Testing both ears at the same time offers significant time saving benefits and less disruption to newborns and infants.
KEY NEWBORN SCREENER FEATURES
1. COMBINED ABR/OAE TESTING
The Novus can combine ABR and OAE capabilities into one device. Reduce training time and screen infants in well-baby and NICU nurseries with one device.
2. CE-CHIRP STIMULI FOR ABR
CE-Chirp ABR responses are twice as large as traditional click stimulus. Larger responses result in faster test times.
3. QUICK TEST OPTION
Perform a hearing test without entering demographic information. Ideal when training new staff or when you need to test a newborn quickly.