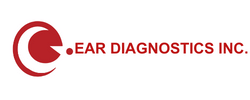 The GSI Audera Pro™ is the next generation of the highly
acclaimed clinical evoked potential and OAE system, the
GSI Audera.
COMPREHENSIVE EP/OAE
The Audera Pro offers a comprehensive battery
of test types, covering evoked potentials (EP) and otoacoustic
emissions (OAE). The Audera Pro comes with all of the great
features of its predecessor but now offers a number of
significant updates to support the needs of the modern
audiology practice.
INSTRUMENT HIGHLIGHTS
TEST TYPES
• ABR, ECochG, MLR, LLR , SN10, P300/MMN, eABR, oVEMP, cVEMP
• ASSR: Binaural Testing, 4 Frequency Simultaneous Testing
per ear
• DPOAE, TEOAE, Spontaneous OAE
• Test Stimuli: CE-Chirp, CE-Chirp Octave Bands, Speech
Stimuli, Click, Tone Bursts
HARDWARE
• Small footprint
• Integrated pre-amplifier
• 3 setup options including wall mount and stand
• Lightweight patient cables
• Utilizes the GSI Corti™ style probe and tips
WAVEFORM ANALYSIS
• ECochG-Area and SP/AP Ratios
• Bayesian Weighting
• Digital filters
• Split alternating wave form into rarefaction and condensation components
• Cross correlation of waveforms
• Automatic SNR (Signal to Noise Ratio) and Residual Noise calculation
3 Key Benefits
MULTIPLE ANALYSIS TOOLS
The Audera Pro includes a variety of objective analysis tools such as cross correlation of two
waveforms, real time signal to noise ratio (SNR), and residual noise (RN) estimates to assist the
clinician in validating test data.
QUICK AND EFFICIENT COLLECTION
Modules of the Audera Pro feature predefined protocols and normative data. On screen options
allow for changes in real time. Customized protocols may be added to meet individual testing needs.
LARGER AMPLITUDE WITH CE-CHIRP
Save time and increase clinical confidence by using the CE-Chirp and CE-Chirp Octave Band stimuli,
which have been shown to result in ABR amplitudes that are up to two times larger than traditional
test stimuli.