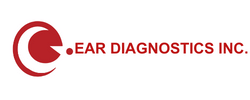 GSI AUDIOSTAR PRO
FAST AND EFFICIENT
The GSI AudioStar Pro™ continues the tradition of excellence in clinical audiometry by maintaining the
Grason-Stadler legacy of fast, efficient, and familiar navigation. The one button, one function front panel of
the AudioStar Pro is recognized worldwide as the gold standard of user-friendly design, allowing audiologists
to test with confidence.
GSI SUITE OFFERS
REPORTING AND COUNSELING
Audiometric results are easily transferred from the AudioStar Pro to GSI Suite software where audiometric,
tympanometric, and OAE test results may be combined into a single comprehensive report. Counseling
overlays such as the speech banana or hearing loss levels assist the clinician with explaining the results to
the patient and family members.
BENEFITS:
IMPROVED EFFICIENCY
True 2 channel testing, including simultaneous testing with different transducers in separate channels,
along with independent store buttons, masking level indicators, and fast transitions between test
types makes the AudioStar Pro more efficient than ever.
FAMILIAR NAVIGATION
In order to effectively evaluate every patient, familiarity with audiometry equipment is essential for
every clinician. With the recognizable control panel, intuitive display, single button, single function
front panel navigation, clinicians will feel an immediate connection with the instrument and be able
to quickly and accurately test with confidence.
CUSTOMIZEPREFERENCES
Personalize facility preferences through the configuration application. Test type buttons, digital word
lists (.Wav files), power up preferences, and other options ensure the AudioStar Pro will enhance every
facility's testing and reporting needs by adding efficiency and consistency.
3 KEY
FEATURES:
AUTOMATIC SPEECH FUNCTION
Features such as speech auto play, auto advance, and auto frequency selection allow the examiner to improve
productivity and patient flow. Configure your digital word lists for reliable recorded speech testing. Eliminate the
need to manually calculate SII or PTA.
PEDIATRIC NOISE
Pediatric audiologists can move quickly between warble, pulsed, and pediatric noise to keep young patients
on task.
STAND-ALONE PC ENABLED
Seamlessly transfer data to a computer. In the event of a network failure or computer lock up, patient data is
stored and audiometric testing may continue without interruption.
DIRECT PRINT
Expedite the data entry and test administration by using the external keyboard and mouse to enter patient
demographics and session comments. Print a complete report directly to a connected printer or USB flash drive.
FINE FREQUENCY
High resolution frequency testing allows users to perform inter-octave testing with eleven options, from half
octave to single frequency.
CUSTOM CONFIGURATION
Configurable tests and preferences improve workflow and optimize speed of testing. Select preferences such
as start up test, auto Hz advance, and wordlist favorites.
KEY FULL FREQUENCY
Select the desired frequency range of 8000 – 20,000 or
125 – 20,000 Hz for high frequency audiometry. Access
fine frequency resolution such as 1/3 octave bands when
performing ototoxic monitoring or tinnitus evaluations.
AUDIOMETRY PATIENT FOCUSED
PURE TONE
The Tone Test Type button prepares the AudioStar Pro
for pure tone air and bone conduction testing from 125 –
20,000 Hz. Pure tone test settings such as transducer,
frequency range, and automatic frequency advance may
be customized using the configuration application.
SPEECH TESTING
The Speech Test Type button enables customized test
settings such as wordlist favorites for each test type
and automatic scoring preferences. Over 100 integrated
wordlists are included for repeatable and reliable
recorded speech testing.
QUICK SPEECH-IN-NOISE
The QuickSIN and BKB-SIN tests are included in the
AudioStar Pro. Automatic scoring and calculation of the
signal-to-noise ratio loss make it easy to perform speechin-noise testing on every patient. The BKB-SIN test includes
normative data for children as young as five years old.