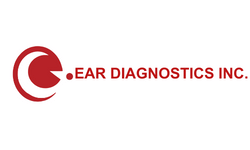 Introducing Savant AI,
NuEar's complete lineof smartphone connected hearing aids.
Our most advanced hearing technology gives you the best Starkey Sound.TM
Savant AI is loaded with our most innovative technology and clearest sound ever. This complete line ofhearing aids connects seamlesslyto your lifestyle.
At NuEar, we understand the impact of hearing loss. Which is why we take every step to make better hearing effortless.
Savant AI changes the game with our most advanced Starkey Sound, enhanced connection and a complete line of styles.
With up to 55 million personalized adjustments every hour, our always-on, always automatic approach delivers realistic and
genuine sound quality in every listening environment without the need to do anything extra.
Exceptional sound. Every style.
Effortless hearing is everything you've wanted.
Exceptional sound quality with a full line of hearing aids. Now that's what we call effortless hearing.
With Savant AI, an effortless hearing experience is what you can expect. You now have a complete line of hearing aid
options that fit seamlessly into your unique lifestyle. From our smallest to our most powerful,
we've cracked the code for our hearing aids to be effortlessly perfect.
Noise Energy
Compared to previous technology, with Savant AI providing an additional
40% reduction in noise energy designed to reduce listening effort,
your sound quality is better than ever.
Edge Mode
Hearing better in challenging listening environments is easy
with our friendly, on-demand Artificial Intelligence feature
that works with or without the Thrive app.
TeleHear™
Remote programming offers even more flexibility and fine tuning
wherever you are. By consulting with your hearing professional
virtually, you can easily make adjustments to your hearing aids.
2-Way Audio
Now, you can take and end calls directly from your hearing aids
instead of your Apple device. Plus, hearing aid microphones pick up
and stream your voice directly back  to iPhone and iPad,* allowing you to
seamlessly talk hands-free.