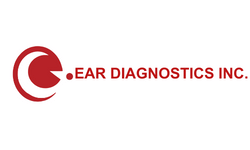 CLINICAL TYMPANOMETER
The GSI TympStar Pro™ sets the clinical standard for performing a full range of middle ear measurements on patients of all ages. GSI's familiar user interface will instantly feel comfortable to audiologists. GSI understands that efficiency is required in today's busy audiology practice and strives to provide hearing healthcare professionals versatility, efficiency, and reliability in a comprehensive middle ear analyzer.
QUICK, CONVENIENT TESTING
Use screening tympanometry and reflexes to quickly evaluate pediatric patients. The touch screen allows hearing healthcare professionals to easily change test ears and test parameters, leaving more time to interact with patients.
The TympStar Pro is a comprehensive tympanometer which takes precision to the next level. Evaluate neural integrity, reflex pathways, and Eustachian tube function with one touch. Have complete confidence during reflex threshold testing with artifact-free tracings. Eliminate the "null" point that cancels out the reflex with multiplex pulsed tone stimulation for ipsilateral reflex recordings. Know you're getting accurate results with this middle ear analyzer.

Benefit from Auto Start in both hearing screening and diagnostic tympanometry. Save time and improve consistency in testing with user defined auto sequence testing – perform tympanometry, reflex threshold and reflex decay testing with a single button press on the tympanometer. Define patient or user specific test protocols that will adjust settings for immediate testing.

Take advantage of multiple probe tone frequencies and Multi-Hz testing. Test a diverse patient population with differing middle ear pathologies with 226, 678, and 1000 Hz probe tones. Validate electrode placement for cochlear implant patients with ESRT. Start and stop tests and switch test ears from the probe box so you can interface with difficult to test patients.