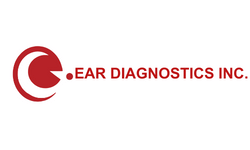 DPOAE AND TEOAE DEVICE
The GSI Corti™ is a portable, battery-operated diagnostic and screening instrument that measures Otoacoustic Emissions (OAEs) in infants, children, and adults. The device offers an accurate way to assess the function of the outer hair cells in the inner ear by measuring sounds (OAEs) produced in the ear canal. Meeting all recommended hearing screening protocols, the Corti offers the ability to rapidly screen newborns and perform diagnostic OAE testing. The Corti is accurate, fast, easy-to-use, and reliable.
1. FLEXIBLE PROTOCOLS
With the Corti OAE hearing screener, easily change between screening and diagnostic protocols.
2. AUTO START CONFIDENCE
The Corti automatically starts hearing screening after ensuring probe is placed properly and conditions are ready.
3. SIMPLE OPERATION
With only three button presses, otoacoustic emissions testing is completed in both ears. The four button design ensures quick screening and diagnostic testing with minimal training for operators.