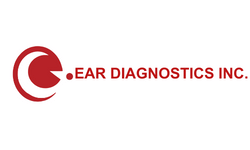 Introducing
GSI Pello™ Audiometer
The GSI Pello is a new, versatile audiometer from Grason-Stadler that fits your needs now and in the future.
Familiar in design, the Pello has many of the features you expect from Grason-Stadler.
The Pello can perform the standard audiometric battery and, depending on the configuration, additional tests such as the TEN Test, Quick SIN and High Frequency audiometry. Portable
or stand alone, the Pello is ideal for audiology private practices, hearing aid dispensers, ENT offices and satellite clinics.
3 KEY BENEFITS
CUSTOMIZATIONAT YOUR FINGERTIPS
Customize default settings with the Configuration Application. Organize over 100 included wordlists
into a "favorites" list for easy access. Create and manage a list of user names with optional associated
passwords for additional data security.
ADAPTABLE TO YOUR NEEDS
The standard Pello audiometer may be upgraded in the future, by adding new features and tests
as your referral sources grow. Choose from three additional configurations: Speech Plus, High
Frequency, and/or Special Tests.
EFFICIENCY YOU CAN APPRECIATE
GSI is recognized worldwide as the most user-friendly front panel design in audiometry. Quickly
transition between test types with the one button, one function front panel design.
KEY FEATURES
AIR, BONE, AND SPEECH AUDIOMETRY
The Pello has the capability to perform a full range of audiometric testing in a small package with air, bone,
and speech audiometry capabilities.
IMMEDIATE RESULTS
Save time and reduce the risk of errors that can occur with manual entry with the seamless integration of the
patient audiogram into hearing aid fitting software through Noah. Results are immediately available in GSI Suite.
STAND-ALONE PC ENABLED
Use independently or with a computer. With one button press, transfer to GSI Suite to manage records, write
reports, and apply counseling overlays, or use GSI Suite within Noah for hearing aid fittings.
PORTABLE/SMALL FOOTPRINT
Small and lightweight design makes the Pello ideal for multiple environments.
Familiar
USER INTERFACE
Recognized worldwide as the preferred and most user-friendly front panel design.
TEST TYPE BUTTONS
Quickly access pure tone and speech audiometry. One button press facilitates the transition of stimuli and
test protocols.