The Ear Diagnostics Inc. Team from the Philippines recently marked their presence at the prestigious SOUND SYNERGY SUMMIT 2023 held in Bangkok, Thailand. This summit is a significant event in the Asia Pacific region, bringing together all distributors of Rexton and Signia.
The summit serves as an invaluable platform for distributors like Ear Diagnostics Inc. to receive the latest updates and undergo training directly from their supplier. It's an opportunity to stay ahead in the industry, ensuring that we offer the best to our clients and customers.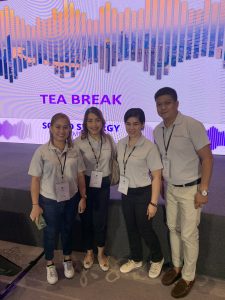 This year, the summit was graced by some of the most influential figures in the audiology world:
Michelle Reyneke, the Global Head of Brand at Rexton WS Audiology.
April Chong, Director of Sales (Core Markets), Marketing & Training for SEA WS Audiology.
Sebastian Best, the Head of Audiology Experts at WS Audiology.
Winston Poh, the General Manager for SEA WS Audiology.
The topics discussed during the summit were diverse and insightful. Highlights included the role of AI in the hearing industry, cutting-edge digital marketing strategies, and an in-depth look into the new Signia Platform.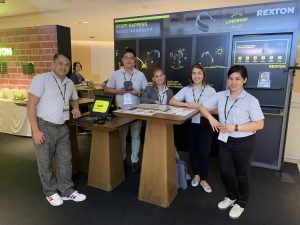 The Ear Diagnostics Inc. Team is proud to have been a part of this summit. We are now more equipped and inspired to serve our clientele better, armed with the latest knowledge and updates from the industry's best.
Stay tuned for more updates from Ear Diagnostics Inc. as we continue to strive for excellence in the world of audiology.