In a commendable collaboration, Ear Diagnostics Inc. and a generous private individual have come together to set up a state-of-the-art hearing screening facility for the municipality of Surigao. This initiative aims to address the hearing health needs of the community and ensure that residents have access to quality hearing care.
The facility, located at the Regional Health Unit Burgos, has been equipped with a GSI 18 unit, specifically donated for screening audiometry and conditioned play audiometry. This advanced equipment will play a pivotal role in diagnosing and addressing hearing issues in both adults and children.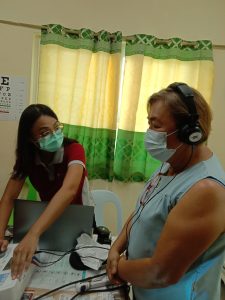 To ensure the effective utilization of the equipment and to provide the best care to the residents, Ear Diagnostics Inc. took the initiative to train the staff at the Regional Health Unit Burgos. The training focused on the nuances of hearing screening for different age groups, ensuring that the staff is well-equipped to handle various cases with precision and care.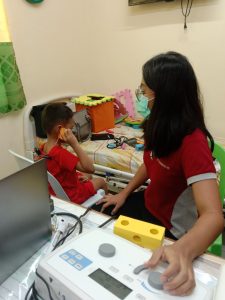 This partnership and initiative underscore the commitment of Ear Diagnostics Inc. and the private donor to enhance the quality of life for the residents of Surigao by addressing their hearing health needs. The community can now look forward to receiving top-notch hearing care right in their municipality.